Act, Sing & Dance all under the one roof!
Teachers
Stage Left teachers are all professionals in their field with extensive teaching experience. Our students benefit by learning from tutors who don't just teach it ….they do it!
Each school has a resident drama, dance and singing teacher a well as a manager.
At times guest teachers may be brought in to provide workshops in specialist areas or to provide insight into different aspects of the performing arts.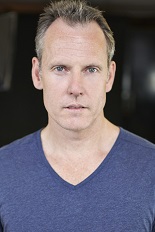 Martin Lane – Managing Director
Martin has a Diploma of Theatre from Darwin University and a Bachelor of Music from the Victorian College of the Arts. He made his professional debut in musical theatre as part of the Australian tour of Blood Brothers covering & performing the role of Sammy. Since then his credits have included Pirates of Penzance, Into the Woods, and Vincent An Accappella Opera.
In 1997 Martin was cast in the Australian & New Zealand tour of Les Miserables playing the role of The Bishop of Digne & covering as well as performing the role of Javert. In 1999/2000 Martin completed a workshop of Madeline Lee, a new Australian opera composed by John Haddock. He then went on to perform a leading role in Action Theatre's Asian tour of Chang & Eng completing their Singapore & Bangkok seasons.
In 2001 Martin journeyed to the UK to live & work. Upon arrival he was selected to be part of Andrew Lloyd Webber's new staging of the National UK tour of Sunset Boulevard covering & performing the role of Joe Gillis.
Martin also used his time in the UK to hone his teaching skills directing several workshops and becoming a resident drama teacher at Britain's largest performing arts school.
Martin returned to Australia in 2005 performing various roles with the Victorian Opera. In 2008 Martin performed in the new Australian musical workshop 'Destiny's Prize' directed by Anthony Crowley. In 2010 Martin was cast and performed in a concert version of Stephen Sondheim's 'Merrily We Roll Along' presented by Magnormos. 2011 Martin was involved in Magnormos's highly successful season of the Australian musical 'The Hatpin.' Most recently, Martin has performed in Blood Brothers at Chapel off Chapel (Manilla Street Productions), Assassins at 45 Downstairs (Watch This Productions) and as a Song Cyclist for the Melbourne Fringe Festival. Martin also performs regularly with the well-know corporate act 'The Three Waiters.'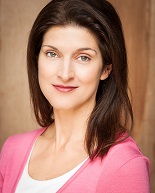 Ana Mitsikas – Artistic Director
Ana is a graduate from the Rusden, Deakin University BA Performing Arts course. She also has an AmusA diploma in classical piano performance.
For many years she has run her own private studio in Melbourne teaching piano and singing. Whilst in the UK Ana was the resident Musical Director for the Diploma course at Brooklands College, Surrey and was voice teacher at Britain's largest part- time performing arts school.
An experienced performer Ana has performed in the national tours of 'The Sound of Music','The Buddy Holly Story' and 'Wrung Out' with Glynn Nicholas. In London she had a recurring role in the popular TV show 'Family Affairs' and has also toured Asia with the musical 'Chang and Eng'.
Since returning to Australia in 2005 Ana has directed well received performances for PATMA music at BMW Edge including 'Peter and the Wolf.' Over the last 5 years Ana has provided the Christmas entertainment for Hayman Island with her acapella group 'The Holly Belles.' Ana has been a member of the advisory committee for the new AMEB Musical Theatre syllabus. Ana is also the proud Mum of Zak and Georgia.


Develop your child's most valuable asset:

their imagination!